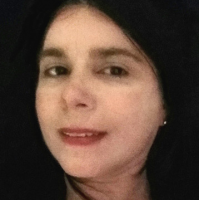 Mercy Hollow
Supernatural Suspense, Romantic Suspense, Paranormal Romance, Fantasy, Horror
Profession

Author, Editor, Workshop Facilitator
Mercy Hollow was born in Florida, where she was terrorized by alligators, fire ants, rabid raccoons, sharks, drunken college students, 100% humidity, and mouse-ear-wearing, heat-loving tourists. She has lived on three continents (four if you count the foreign realm of her imagination) and planted her feet in San Francisco. She has a love of hockey, motorcycles, and anything deemed weird.

She is a freelance editor, workshop presenter, avid facilitator of late-night read and critiques, and slinger of whimsical, on-the-edge humor.
Don't settle for what life gives you; make life better and build something.
Ashton Kutcher